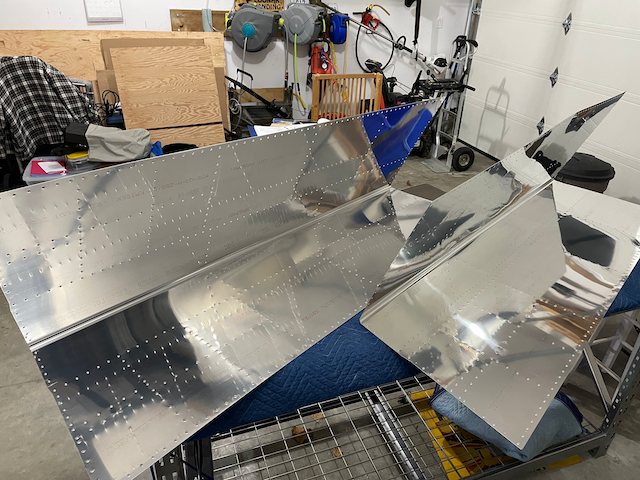 Day 43 – Horizontal stabilizer – Skin dimples
With the rest of the parts done, the last phase before riveting was to dimple the skins. I started off by doing the edges with my pneumatic squeezer. It does a decent job, but I missed the hole with one of the shots and made a new one. I sent a picture of the damage to Vans builder support to see what I should do about it. I hope I don't need to start that skin again.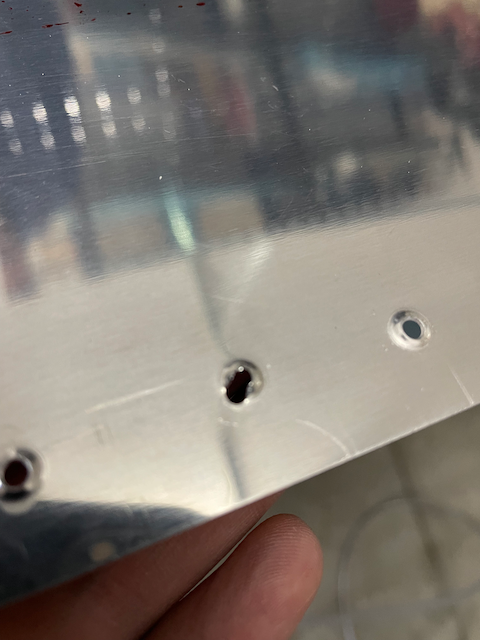 From there on, I was much more careful. I had to rig up a couple blanket covered supports to help hold the work while I wrangled it around on the table. This worked well.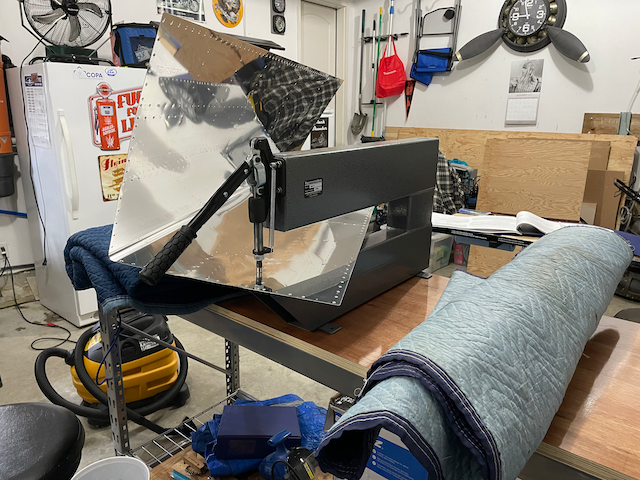 At the end of the night, I was rewarded with BOTH skins done. My next step will be riveting! I am looking very forward to getting it done, and seeing this part all together!