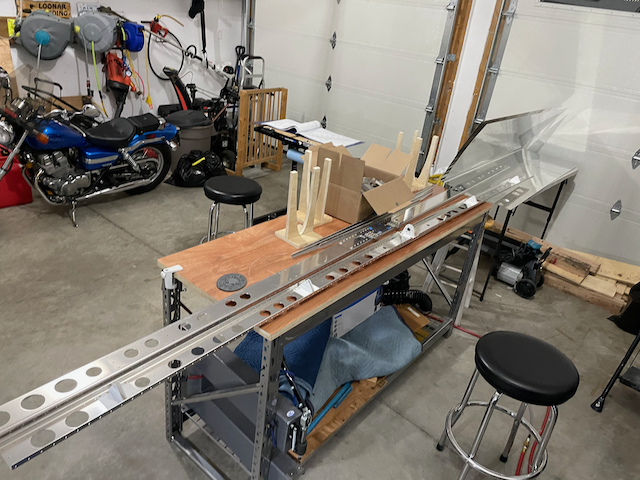 Day 40 – Horizontal Stabilizer – Back to pieces
After a couple days of getting to see this thing take shape, and a day or so of match drilling, I am back to a pile of aluminum that is now a long task of deburring and dimpling.
Most of the work today was the drilling. Nothing really special, but a nice relaxing task of running my #40 reamer through a bunch of holes. The hardest part was remembering which holes were already done. I used a sharpie to mark the holes that had clecos in them, and then drilled all the rest. Then, I moved every cleco up/over one hole and drilled all the holes that had marks from where the clecos were. The last job before dismantling the whole thing was to tape off the holes that will one day be used to hold fairing screws. It is important that those holes don't get dimpled.