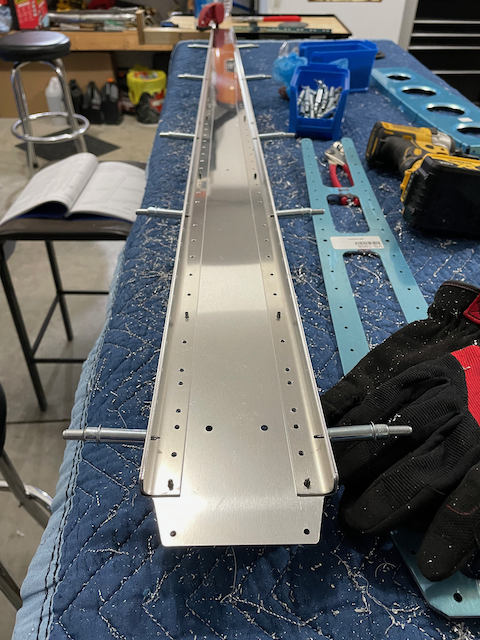 Day 28 – Vertical stabilizer spar caps done
Tonight, I got the vertical stabilizer spar caps completed. This was my redemption from night one where I buggered up the spar AND caps. This felt good to achieve! It was also pretty fun to do for the second time because it went so much more smoothly. I can understand now why someone would do this professionally. You could get good at it pretty quick I bet!
The one thing I did different tonight, was use my impact driver (SUPER SLOWLY) for hole deburring, It's way too heavy and is not ideal, but I let the batteries die in my little power screwdriver, so I had to improvise.
Another thing I did differently was to shape the spar caps together while clamped down to the bench. This helped make them look the same. They turned out great!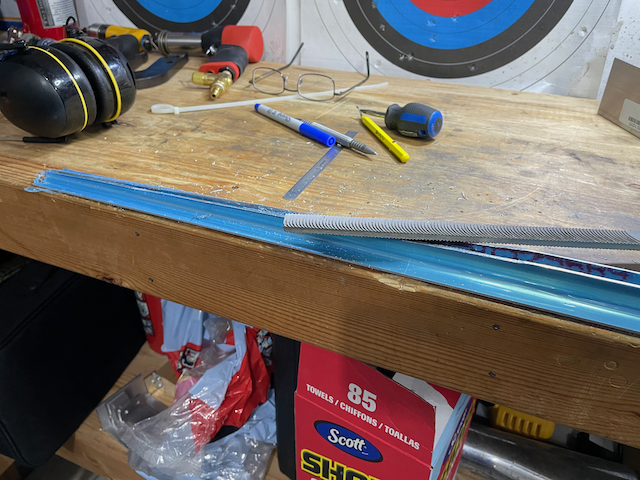 The next task will be to match drill the spar doubler and hinges.