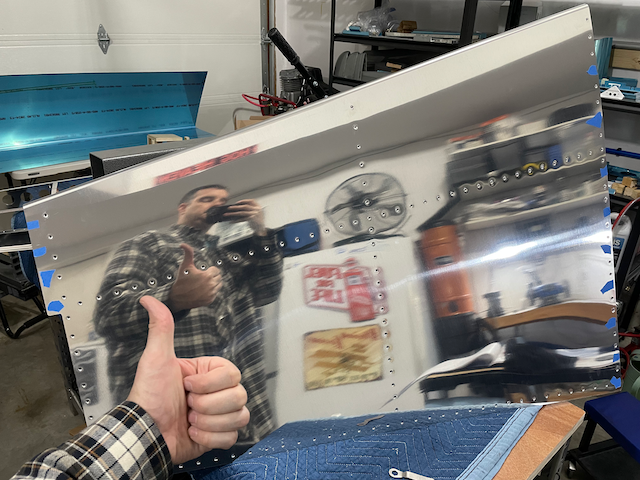 Day 32 and 33 – Vertical Stabilizer – Making and fixing mistakes
On day 31, I learned a couple lessons… at least I hope I did THIS time! The first lesson (for the 2nd time), was to READ CAREFULLY! Reading a few steps ahead is a good plan, and helps clarify steps that you are one in the context of the part you are building.
Things were going great! The job was basically to finish preparing the holes in the parts of the vertical stabilizer spars. Since most of the holes were already final sized, this meant mostly just machine countersinking and dimpling.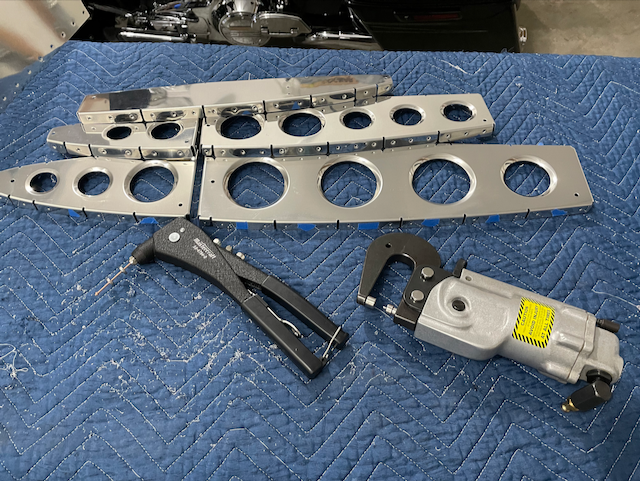 Then, I noticed something was wrong. I had gotten carried away with my machine countersinking and ran too high up the spar flange to the part where there was no spar cap behind it. In the photos below, I indicated in pencil, the section that should NOT have been countersunk.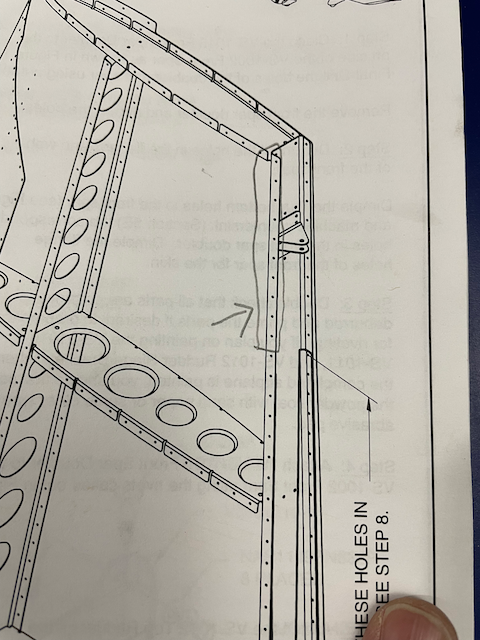 The next day, I had a chat with Vans builder support and came up with a solution. They said I could make up a backing piece of some kind, an dI would have to make sure to match drill it to get the holes just right. I asked if the "old spar" that I mucked up last time was the right sized material, and they said it would do. Then it struck me… the one I messed up last time had an upper spar flange that was UN-TOUCHED! This means the holes were already in the exact correct place and size since the parts come final-sized. All I had to do was cut the flanges off and file them down a bit. They turned out great!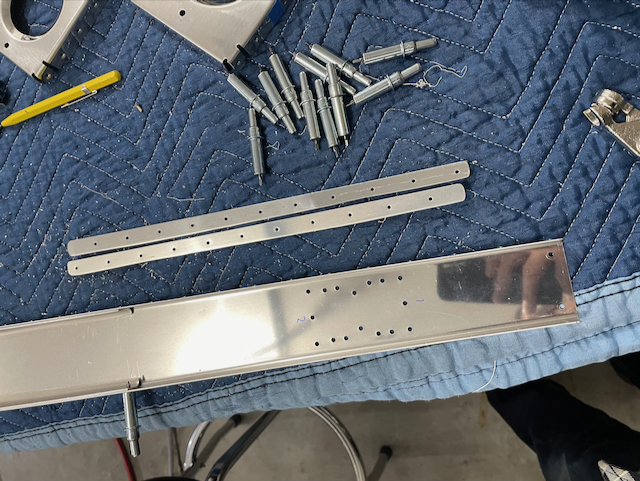 To wrap the night up, I decided to try sticking the nose ribs into the skin again. I still felt like I was pushing my luck a bit and the ends of the ribs were going to dent the skin. I got out my sharpie and marked off a generous amount to grind away. This is how it went…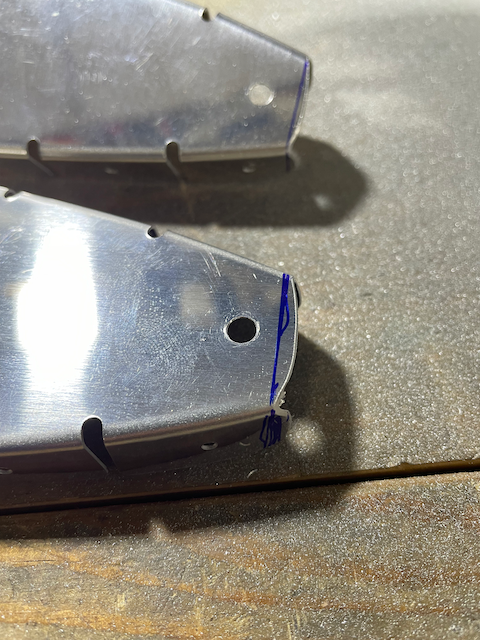 I never did try putting them in again after this, but I will soon.