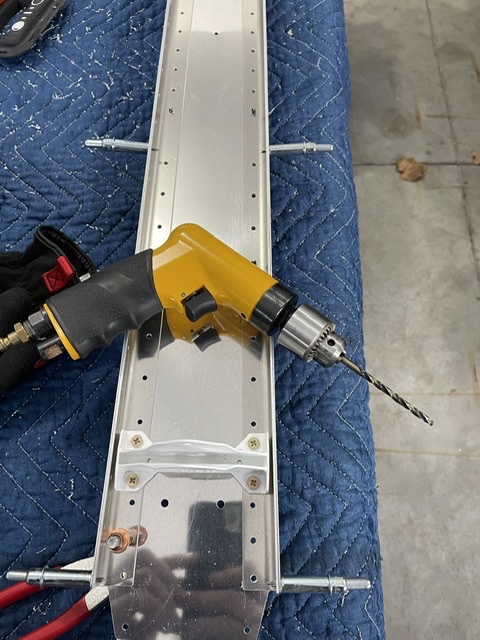 Day 30 – Vertical stabilizer – 3/16 != #12
Today I got a bit more work done on my vertical stabilizer. The day was entirely filled with drilling and countersinking. The first step was to drill the holes for the lower rudder hinge bracket. Nothing really challenging.
Next up was a step that slightly confused me. It was section 6, step 6. It said to drill 3/16" holes, but specifically to NOT drill them to final size, which is #12. When I measured my #12 bit, it's 3/16"! I reached out to the Vans Aircraft Builder's group on Facebook. They quickly pointed out that a #12 bit is ACTUALLY a bit less than 3/16, but the difference is too small to see when in "fraction mode".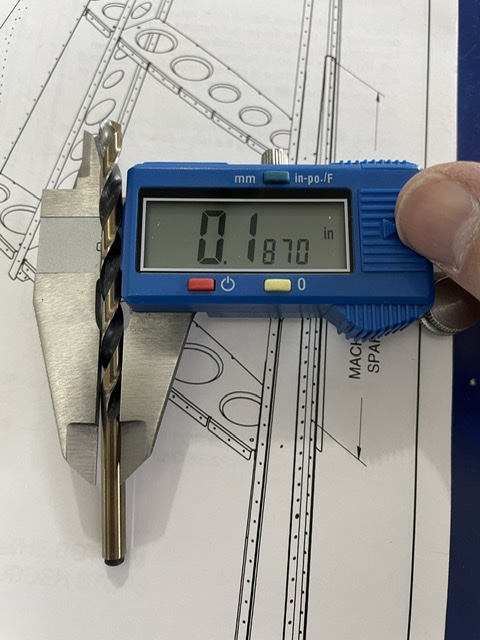 In the end, I dug out my Mastercraft metal bits and drilled it to 3/16. I guess the final drilling will happen with a reamer one day when I bolt this on to the tailcone. That seems so far away right now!
The next step was to do some countersinking. I took the time to tape off the "don't touch" holes and went to work. It all worked out fine.